A.I. Invasion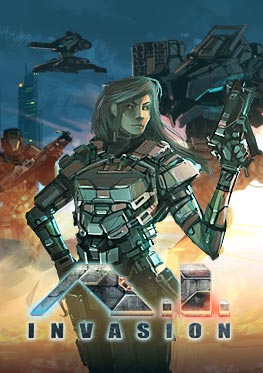 A.I. Invasion - Top-Down Shooter
A.I. Invasion is an action-packed top-down shooter with strategic elements.
A.I. Invasion is set in a distant future in which mankind seeks refuge in the depths of the galaxy to escape the attacks of a superior enemy – A.I., the artificial intelligence.
The extraterrestrial A.I. has not only destroyed the earth with a superior army of machines, but subjected the entire galaxy.
The player is one of the few remnants of mankind and must face the omnipresent threat in many missions set on various planets of a distant planetary system to reclaim the place of mankind in the universe.
He is assisted by a team of special units he has to equip and command and by many special items he has to unlock during gameplay.
A.I. Invasion is available on Steam.
More information on the game can be found on Steam, the Youtube-Channel, the A.I. Invasion Facebook Fanpage and the A.I. Invasion Twitter Account. On www.ai-invasion.net you can register for the newsletter to stay up to date.